I am writing this blog while nursing my 9 months old baby girl and an incident that happened in my life is the reason why I chose to write the blog on the simple Indian foods to increase breast milk that is mostly available in the kitchen.
Breastfeeding is a beautiful feeling that bonds the mother and her newborn baby from day one. God has designed a mother's body so beautifully that her blood turns into milk filled with essential nutrients to quench the baby's hunger and keep them healthy and hydrated.
My baby was 2 months old. I was in my mother's place, for the first 60 days. Till then I was never bothered about the food I was eating or even bothered to ask her about how she prepared it. She said these are the foods to increase breast milk, without even knowing the name I would have it.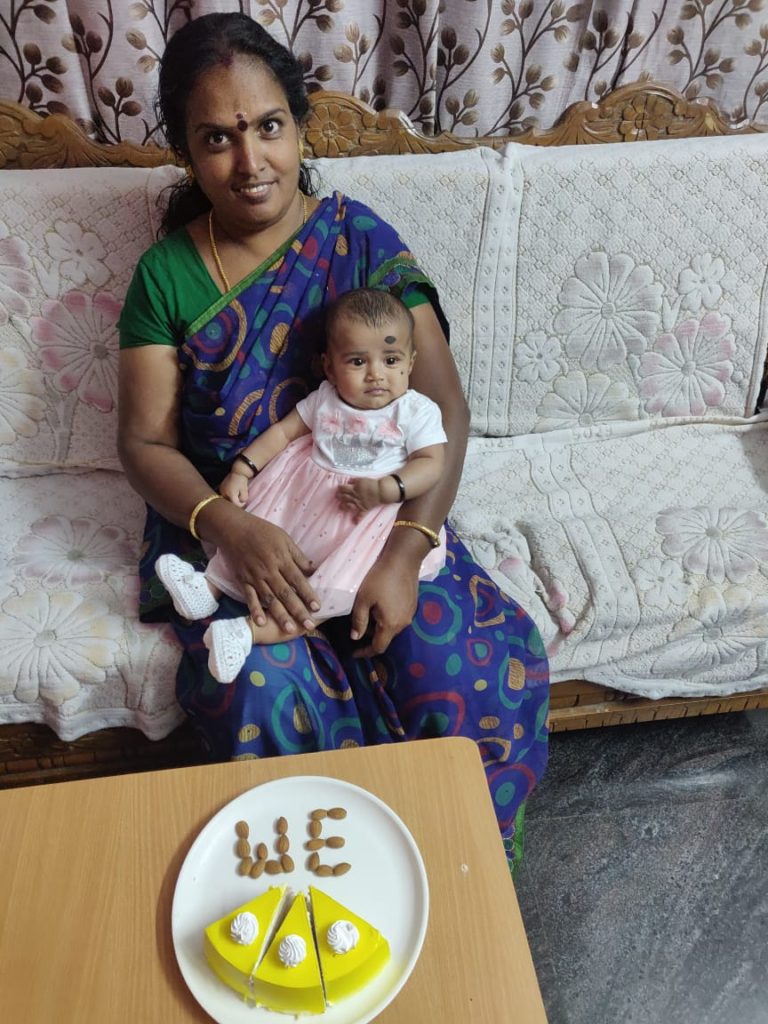 My lovely mom would take care of everything. I just had to take care of my baby and me. But the reality hit me hard when I had to move to my in-law's place for a month for an important wedding.
Because my baby was too young, and as I was traveling from Bangalore to Madurai (it was too extreme climates). She was crying often. Being a First Time Mom, I was in for a rude shock with my baby's unusual behavior.
Self-doubt…
People around me easily started doubting my milk supply. They said the baby is hungry that's the reason she is crying. Do you have breast milk? Why is she crying? Is your supply low? I think your milk is not enough! They suggested some weird items as lactogenic foods to increase breast milk quickly. I was going mad and was completely under stress.
That's when I gave a call to my mom. The conversation was something like this:
Me: Maa, Avira is crying a lot from the day we have come here. I don't know what the issue is.
Mom: Don't worry; she is very small, so she will take some time to adjust. Nurse her on demand. She will be okay.
By then I started weeping as I was feeling very low and was missing my mom a lot (as everyone had one or other advice to give about me or baby).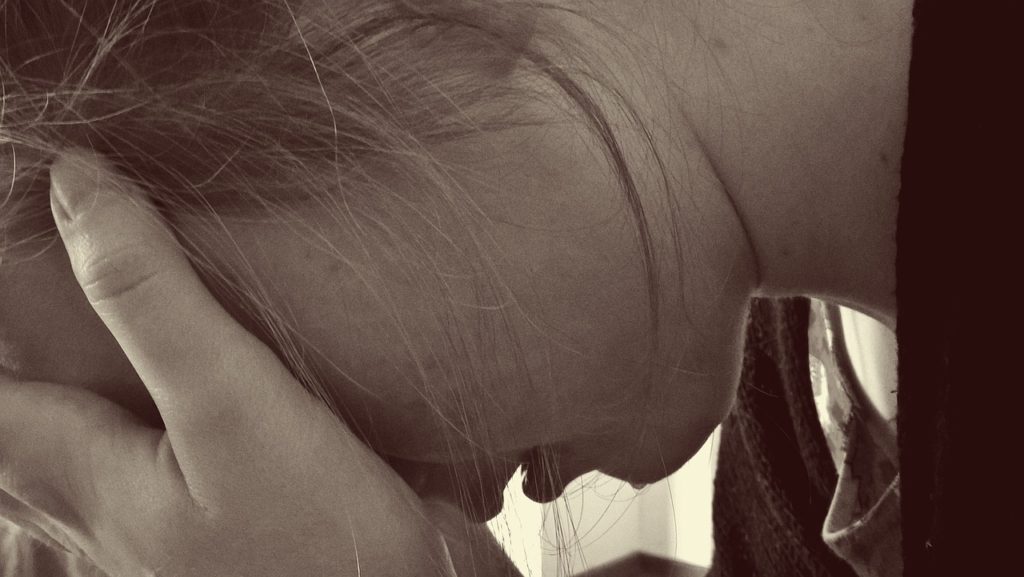 Me: Maa, I miss you a lot. Seeing Avira's cry, here they doubt my breast milk supply. They are asking me to give her water and other things. They feel Avira is crying due to hunger. I am feeling very bad Maa. I think I don't have milk. Though their intention is to help me, I am freaking out.
Mom: Don't cry. If you cry or get stressed your supply will come down. Don't feel bad for what others say. Your supply is good and you should never have self-doubt which can cause a lot of harm than any good to you or the baby. Please note down a few food recipes that promote milk production quickly.
Her words helped me feel better and gave me the strength to keep myself calm. I took a sheet of paper and I started noting down the super-easy foods to eat to increase breast milk and trust me it worked like magic. I have mentioned those food recipes below along with the list of other foods to increase lactation.
One last thing! Was Avira crying because of hunger?
The answer is a big NO. Avira was crying because of the change in the climate and dwelling place which was filled with unknown people. Adding to it was my stress and tension which I was unknowingly passing it to her.
Please remember, food is just one of the aspects. There are other important aspects to increase breast milk naturally that you should be aware of in order to have a smooth breastfeeding journey.
Do Lactogenic Foods Increase Milk Supply?
Yes only with a positive mindset. Within the next 3 days, my supply was normal. Though she was cranky due to the weather, I could handle her better. That's when I realized positivity is very important not only when you are pregnant but also after giving birth and feeding your baby.
Though there is no research that claims a specific food or list of food can 100% increase breast milk quickly there are few foods that are believed to have a substance called galactagogue which stimulates milk production. So here, I will be mentioning the galactagogue foods I consumed and still consuming to keep up my supply.
So this blog is dedicated to all stressed mommies who are worried about their milk supply! Below is the list of Indian foods to increase breast milk supply and have a smooth breastfeeding journey.
These lactogenic food recipes are super easy to make and you can make it part of your diet to increase breast milk quickly. These are tried and tested by me and has been very effective in increasing my milk production.
Baby's milk consumption increases as the days pass. Initially, it's very common to feel your breast engorged a few days and having a saggy bosom some other days. But, you need not panic. Like you all, even I had my share of panic which I shared with you but not after including at least one of the below food items in my diet every day.
Apart from having the various foods to increase breast milk supply. It is very important to drink lots of water, a minimum of 3 liters. For that, you can keep 3 bottles (so that you can keep it in different places like near the bed, on the sofa so that's easy for you to drink. The moment you see the bottle) or refill the same 1 L bottle. This helps you to be hydrated and boosts the production of the milk.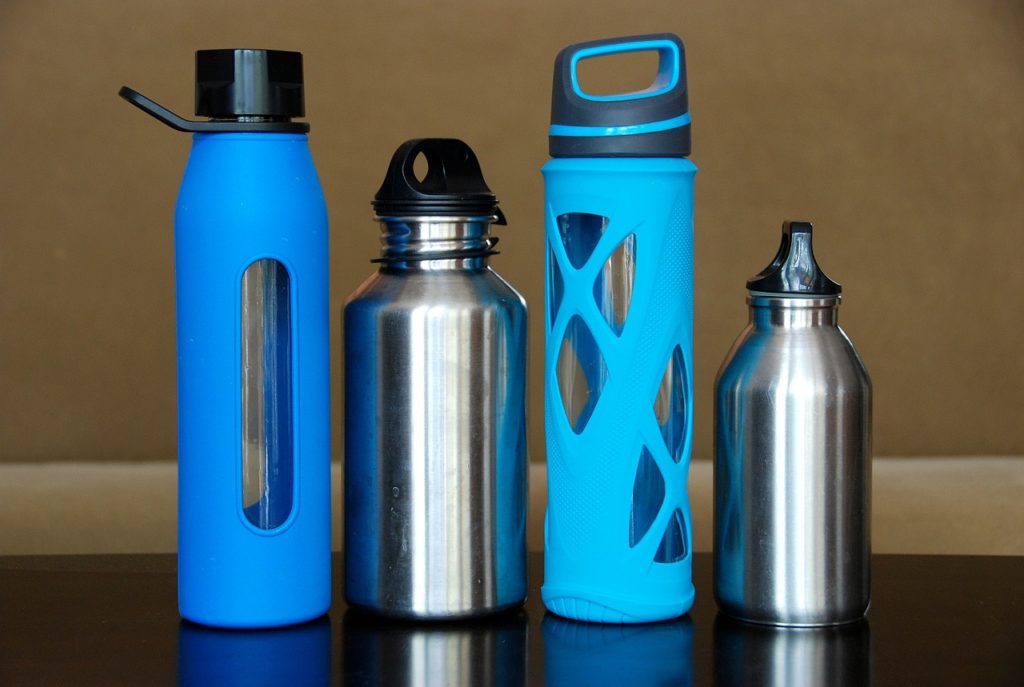 Indian Foods to Increase the Breast Milk Supply – Easy to Make Recipes
Within a few hours, you will have enough nutrient-rich milk to nurse your baby just that you have to trust your body and believe that you can produce enough to quench your baby's hunger and avoid taking stress.
One of the first easy Indian foods to increases breast milk supply is :
1. Garlic-Shallot fried rice
This fried rice can be prepared in very less time and is very tasty and appetising. My mom includes shallots to nullify the acidity of garlic which at times can make the baby colicky. As a matter of fact, the shallots are alkaline in nature.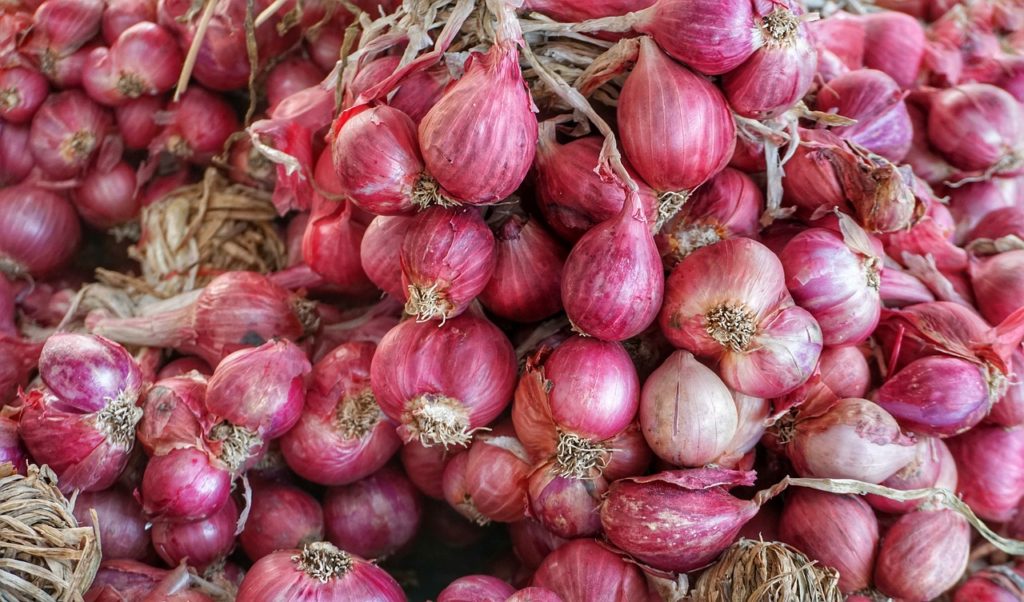 Ingredients:
15-20 cloves of garlic
A medium cup of cooked rice.
10 shallots
The oil you generally use in the household.
Pepper powder – 1 tbsp.
Salt
How to make Garlic-Shallot fried rice
Heat the pan/wok, add two tbsp. of oil.
Chop the garlic into 2 pieces, if required.
Shallow fry the garlic cloves till they turn golden brown.
Now add shallots and sauté them till they turn soft
Add 1 tsp. Of pepper powder.
Add some salt and put the cooked rice and mix well.
Thaadaaaaaaw! Your fried rice is ready.
Disclaimer: Fried rice might sound like Chinese food but this recipe is one of the proper Indian foods to increase breast milk from my mom's kitchen passed from her ancestors 🙂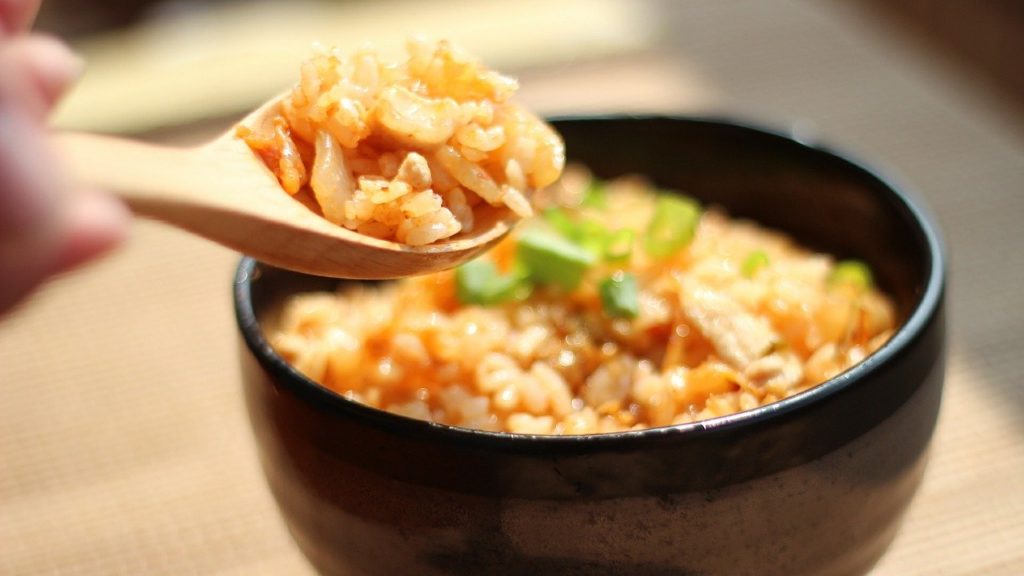 2. Milk – 1 & half liter
It is not a recipe but it is one of the quick and easy foods to increase breast milk quickly. I regularly drank 3 big glasses of milk every day until my baby was 3 months old.
Since the availability of milk is not an issue normally. When you feel, you don't have enough milk in the breast. You can readily drink it. Not sure if milk contains galactagogue but personally I feel a spike in my supply.
I preferred Cow's milk.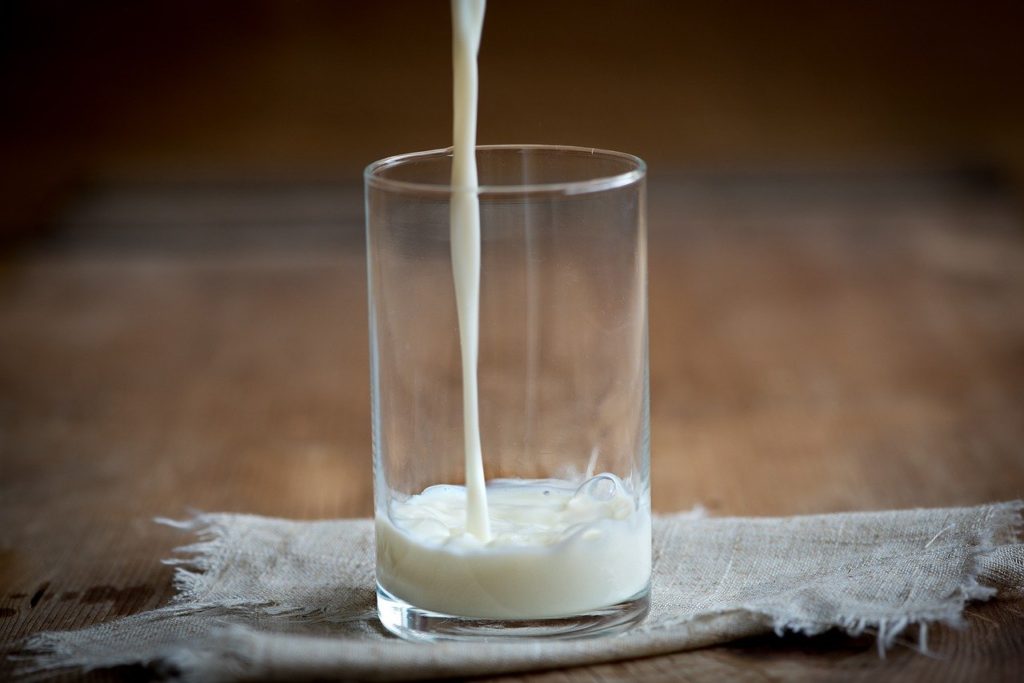 3. Garlic milk
I did not know this recipe until my baby was 2 months old. This was given by one of the mommy friend of mine and it became part of my diet once I got to know how simple it is to prepare. A popular South Indian drink to increase breast milk.
Ingredients:
5 cloves of garlic crushed
½ tbsp. Turmeric
Palm sugar as required
½ tbsp. Pepper powder.
A Glass of Milk
How to make Garlic Milk:
Heat the milk in a pan
Add the crushed garlic and get the milk to boil in a simmer.
Make sure garlic is cooked in the milk nicely
Once the milk comes to boil, add the palm sugar as per your taste
Add a pinch of turmeric and pepper powder stir the milk nicely.
Drink it warm. Your nutrient-rich Garlic milk is ready.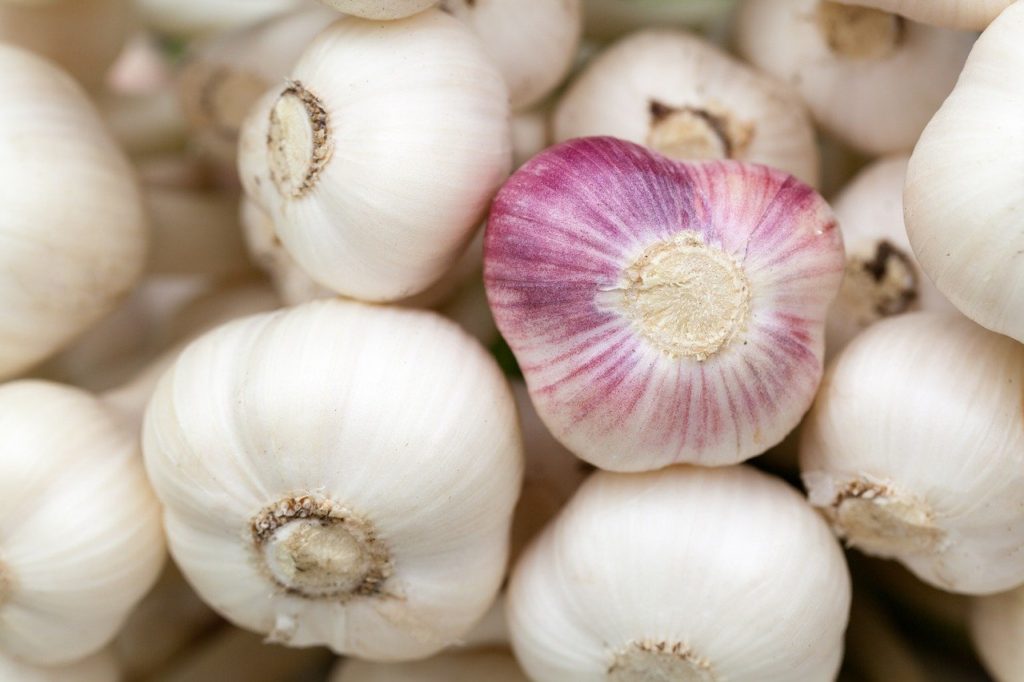 4. Fenugreek Water
Fenugreek seeds for breast milk is believed to be galactagogue. This simple recipe was given by my 80 year old granny and works like a charm though it is bitter.
Ingredients:
Fenugreek
A glass of Water
Apart from the above ingredients, one more ingredient you need is to "REMEMBER". You need to remember to soak the seeds in the night 😉
How to make Fenugreek Water
Add 1 tbsp of fenugreek in a big glass of water
Let it rest the whole night
You can drink the water in the morning with fenugreek for the best results. It tastes bitter but it is worth the bitterness.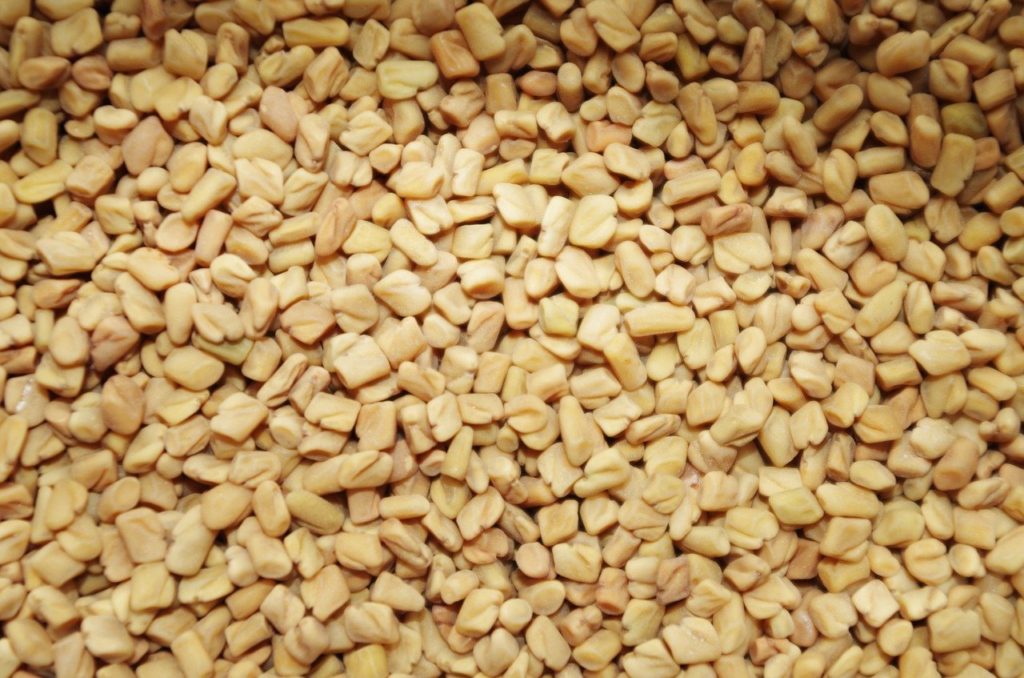 These were and are the primary foods I used to eat to increase my breast milk supply. I hope it's of good help to you Mommies.
Other Indian Foods to Increase Breast Milk Supply
A word of caution: The foods that are going to be mentioned below should be included as a part of your balanced diet and has to be taken in moderation. Anything too much is too bad.
Garlic
Garlic is believed to be a galactagogue. Though there is no much research on this. But personally even I felt a boost in the production of milk.
I take it in the form of garlic milk at night and at times my mother prepares garlic-shallot rice for lunch as mentioned above. Apart from that in any of the food prepared I end up at least adding 2-3 cloves of garlic.
One of the research says garlic can make the baby last longer on the breast. But again having it in moderation is very important as there are chances of bloating and baby being colicky due to the acidic nature of Garlic.
2. Spinach (Palak)
Any kind of green leafy vegetables you can make it as a part of your diet. They are rich in folate, fiber, vitamin, and minerals.
My favorite binge was Palak khichdi (adding little moong dal instead of toor dal). You can make sabzi and curry out of it and have it preferably in the afternoons.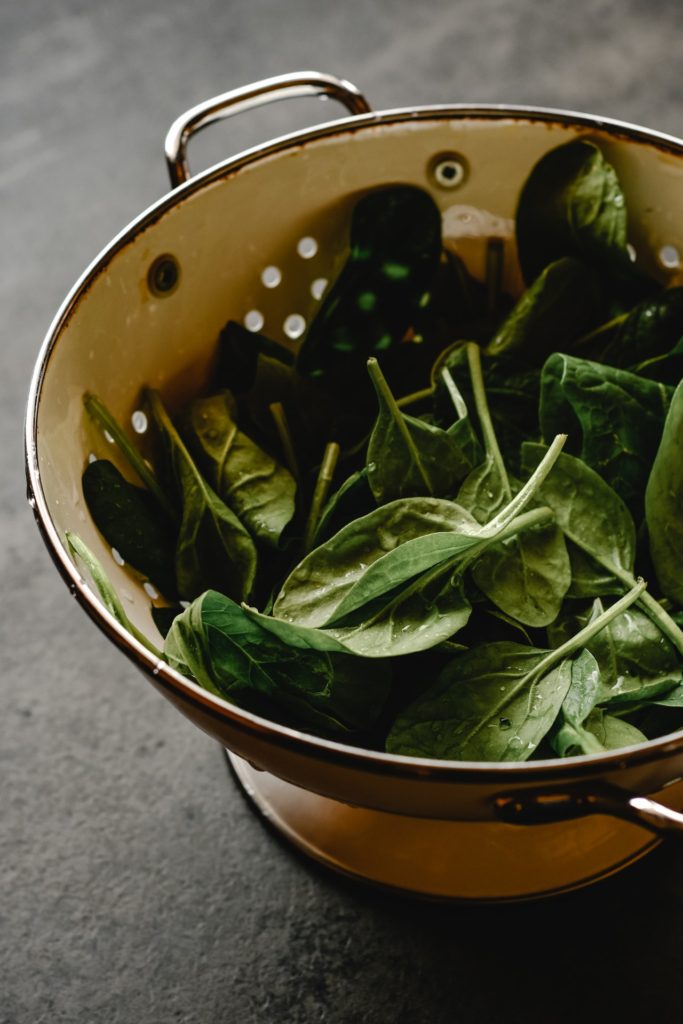 3. Shatavri
Shatavri also called as Asparagus Racemosus is known to be a natural galactagogue. It comes in powder form as well as in capsules. For few days, initially, with doctor's recommendation I used to take 2 capsules every day. As my supply established, I stopped taking it.
4. Chickpeas (Black Channa)
Chickpeas are a good source of protein and fiber. They contain plant estrogen which is why they are believed to galactagogue. It's one of the foods to increase breast milk supply. Normally chickpeas are avoided in the first month after the delivery to avoid gas problems both for mom and the baby.
So I was given boiled Chickpea Salad with asafoetida and simple garnish added in it to avoid gas issues from the start of the second month. In Tamil, the dish made with Chickpeas is called Sundal.
5. Gourd Varieties – vegetables to increase breast milk
A gourd is filled with 96% water and is rich in micro minerals which helps in hydration and is easy to digest.
I was given all gourd varieties right from bottle gourd to snake gourd. It is important to make sure any sabzi or curry you make, should have less oil and include less spice so that it doesn't upset your stomach.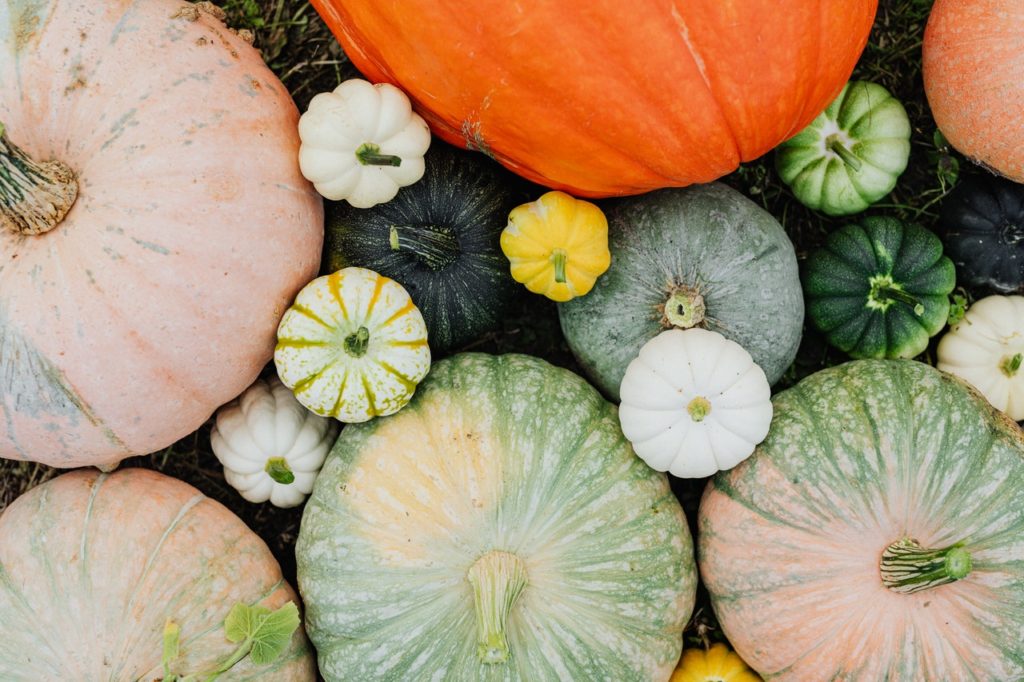 6. Broken Wheat (Dalia)
Whole grains are rich sources of nutrition. Hence, you can use a variety of whole grains to eat every day instead of having the same boring food.
I prefer Dalia upma with a lot of vegetables and a spoon of ghee. It is easy to make and filling too. When I was alone with my baby after 6 months this was my go-to food.
You can also make Dalia khichdi by adding vegetables of your choice.
7. Oats
The whole grain Oats are filled with iron, calcium, and lots of fiber. Though no research says it acts as Galactagogue. Many of my friends asked me to try it. Personally, it is one of the best foods to increase breast milk.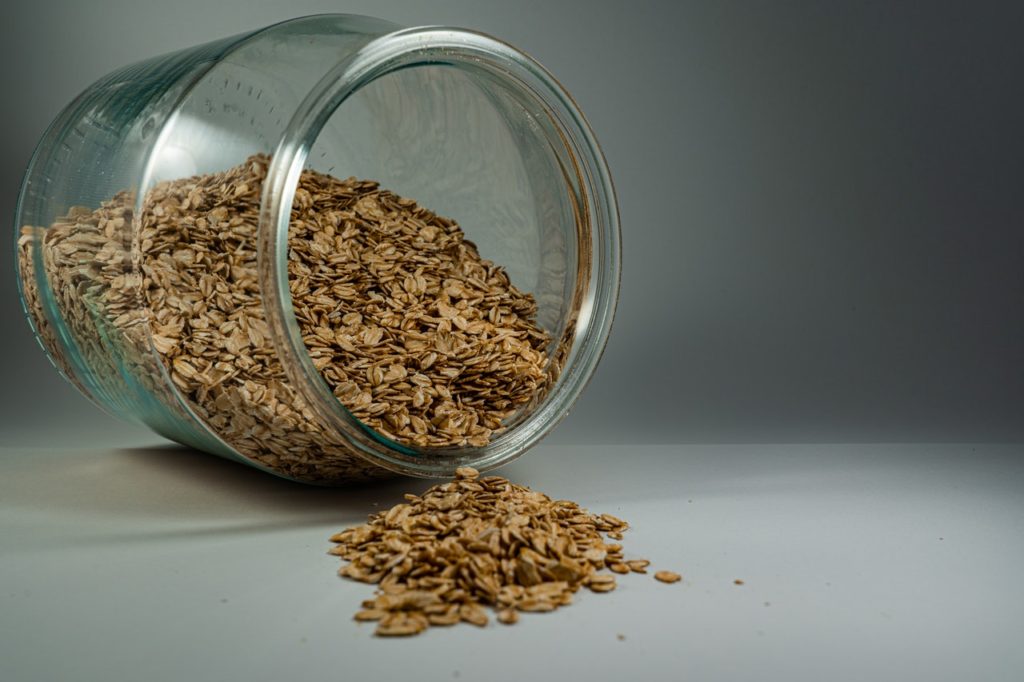 I initially used to have a bowl of oats loaded with nuts and milk and it did help me keep full. Eventually, I did not like the taste and made oatmeal cookies with Jaggery to have as a snack at tea time.
8. Cumin seeds(Jeera)
Generally, we use cumin as part of our daily garnish(tadka) in most of our households but these tiny seeds have more benefits than you can imagine. They are a rich source of iron and help in aiding digestion. Thereby helps in avoiding gastric problems.
Even during my pregnancy when I had false pains I was given a concoction of Jeera which helped me relieve pain to a great extent. Post-delivery, cumin seeds are part of every food that's cooked in my household.
Apart from that Cumin water is one of the best things to drink. So I used to replace normal water with bottles of Jeera water (water boiled with cumin seeds). It very well helps in digestion and keeps you out of gastric problems.
9. Dried fish
Fishes are a good source of omega-3 fatty acids. They are believed to be galactagogues.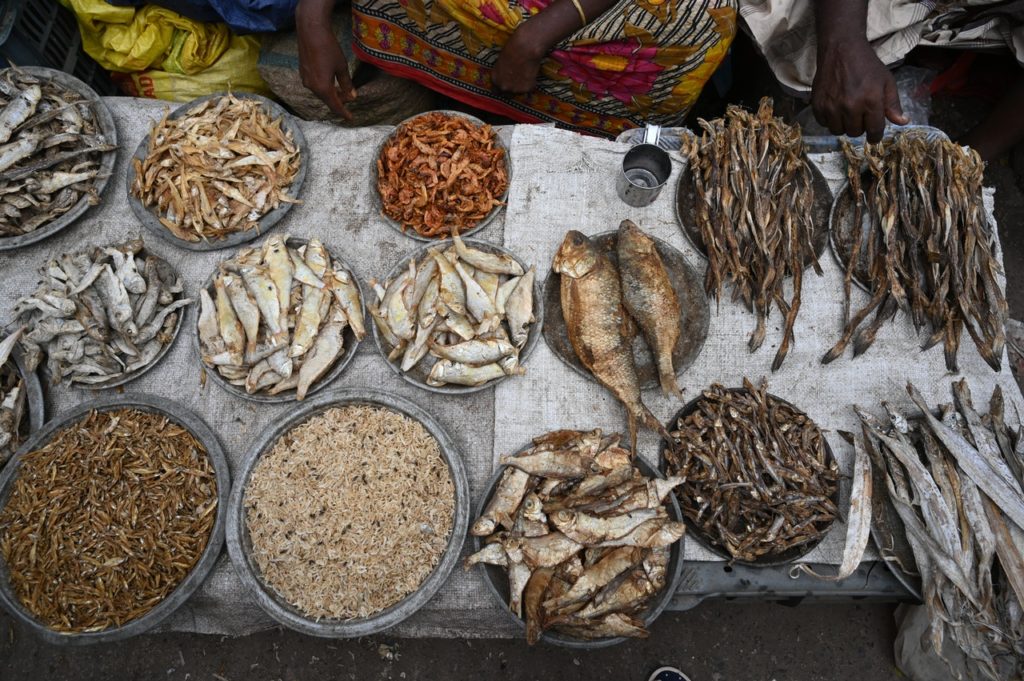 The first month after delivery, I was given dried fish fry mixed with rice made with a lot of black pepper, coconut oil (whichever oil you use), and salt to taste. Most of my food had less chilli powder and more black pepper powder to avoid the heat from the chilli.
Once my breasts were engorged as I had them more in quantity. So please have in moderation.
10. Fenugreek (Methi Seeds)
Fenugreek is believed to be an excellent galactagogue.
You can soak them in water overnight and have the water the next day in the morning as mentioned in the recipe section. You can even have a spoon of fenugreek seeds and gulp it down with water. It has helped me a lot even in my low supply days. But again, it is important to make sure it suits your body and baby's body.
11.Carom seeds/Ajwain
Carom seeds have anti-inflammatory properties. This helps in the internal healing of your body.
I used Ajwain as an alternative to Jeera and would include in all the fried items I have once in a while. But many take a spoon full of roasted Ajwain after every meal.
It can be taken in the form of Ajwain water. You need to roast them on low flame and then add it to boiling water. Let it cool and then strain it to keep it in bottles and drink especially when you have heavy meals unexpectedly.
12. Asafoetida
I am adding it to this food list for its benefits in aiding digestion. It needs to be added in very little quantity in the diet especially in lentil soup and sambars which can cause gastric problems.
Note: it is highly unsafe to have it directly by mouth when you are breastfeeding as it can cause blood disorders.
13. Masoor dal(Red Lentil)
They are a very good source of protein and iron which is very essential for nursing mothers. One of the foods that promote milk production.
It is used as the best replacement for Toor dal which generally creates colic in babies. Even Yellow lentil (moong dal) can also be used in sambars and khichdi.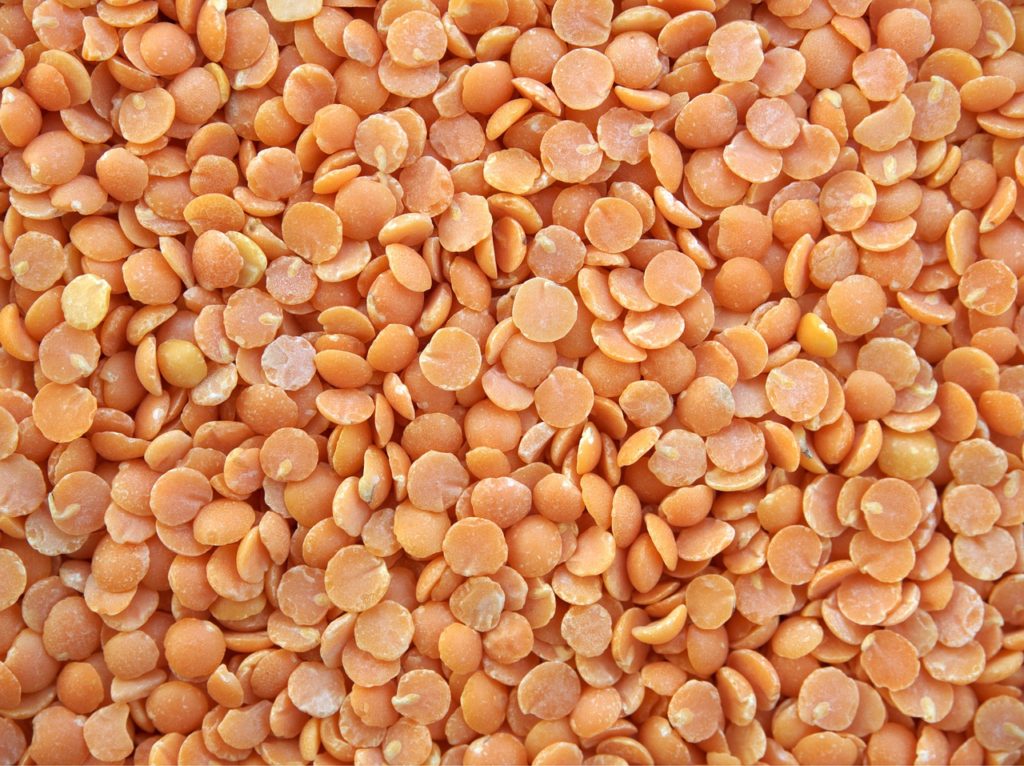 Thumb Rule: Whenever you use lentils, it is important to add asafoetida in garnish(tadka) or to the dal while boiling to avoid gastric issues.
14. Dry Fruits
They are a good source of protein, iron, and zinc. Also helps in metabolism. Dry fruit ladoo made with ghee can be consumed to meet your calorific needs.
Even today, I take 4 overnight soaked and peeled almonds, the first thing in the morning. It is important to soak almonds to reduces the phytic acid content which in turn makes it easier to digest.
15. Dry Ginger/ Sonth
Dry ginger is believed to be a galactagogue and its anti-inflammatory properties help in internal healing post-delivery.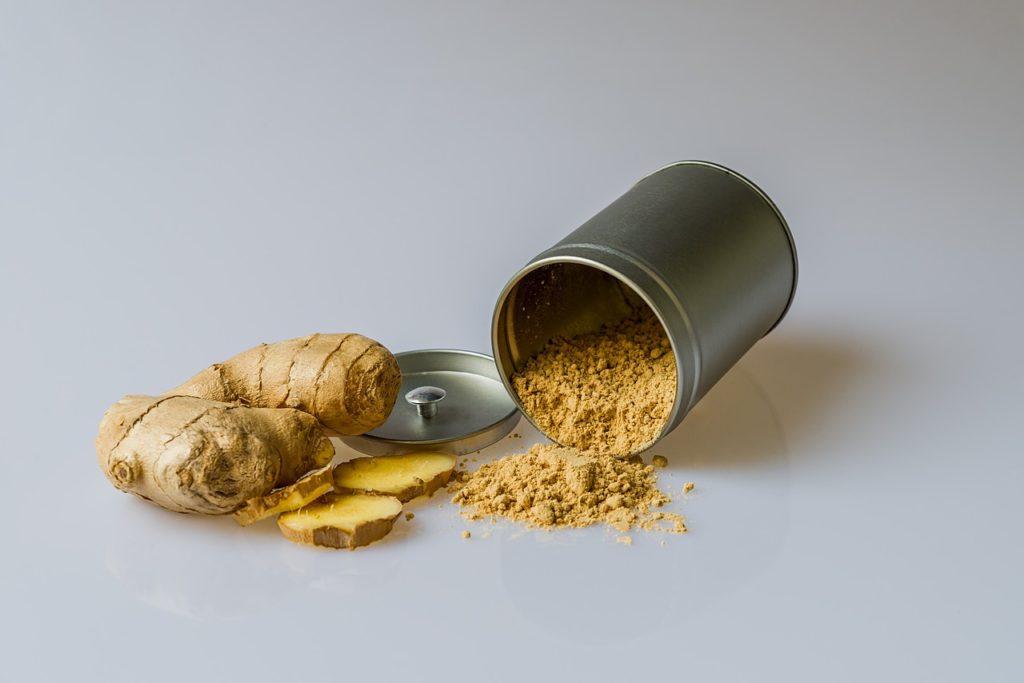 You can check for the preparation of Sonth Ladoos. They are believed to one of the lactogenic foods to increase milk supply.
16. Garden cress/ Aliv seeds /Chandrashoor
It is famous for anti-inflammatory and analgesic properties. They are believed to be galactagogues and also help in internal healing.
Aliv seeds and Coconut combination ladoo once in a day help a lot in the recovery as well as lactation.
17. Avacado is a fruit for breast milk
Avacado also known as butter fruit is very filling is one easy food to increase breast milk quickly.
I have given all the food recipes I have tried and tested for breastfeeding. Hope it helps you in having adequate supply.
Happy Breastfeeding Momma!
Note: There is no much research that says a particular food can increase the milk supply but these foods and their recipes have been followed by generations. Many breastfeeding moms like me have felt it beneficial during their lactation. So there is no harm in having the foods I have mentioned as well other foods (in moderation). Just make sure you have a balanced diet, eat to hunger, and stay positive.